Employer-Based Pension Plans
Employer-based pension plans (aka employer-sponsored plans) are one of the many sources of retirement income. Like other retirement assets, pension plans can help sustain your lifestyle when income generation slows down. There are several retirement pension plans, so it's important to understand the basics before planning for your financial future.
What Are Employer-Based Pension Plans?
Employer-based pension plans are a free or low-cost benefit provided to employees. Most plans consist of contributions from both employers and employees, which helps employees grow their investments faster. Retirement pension plans cover expenses ranging from healthcare to retirement; employers make all of the investment decisions and are subject to all the risks. Employer-based pension plans are considered defined-benefit plans because retirement benefits can be calculated to determine the size of future payments.
Although the focus of this article is employer-based pension plans, it is worth mentioning defined-contribution plans. These plans allow employees to contribute a percentage of their income to fund their retirements. Defined-contribution plans allow employees to receive income after retiring. This retirement plan is typically tax-deferred. In other words, employees contribute pre-tax money.
Pension Plans Payouts: Lump Sum vs. Monthly Income
As you near retirement age, it is important to decide how you want your retirement pension funds to be distributed.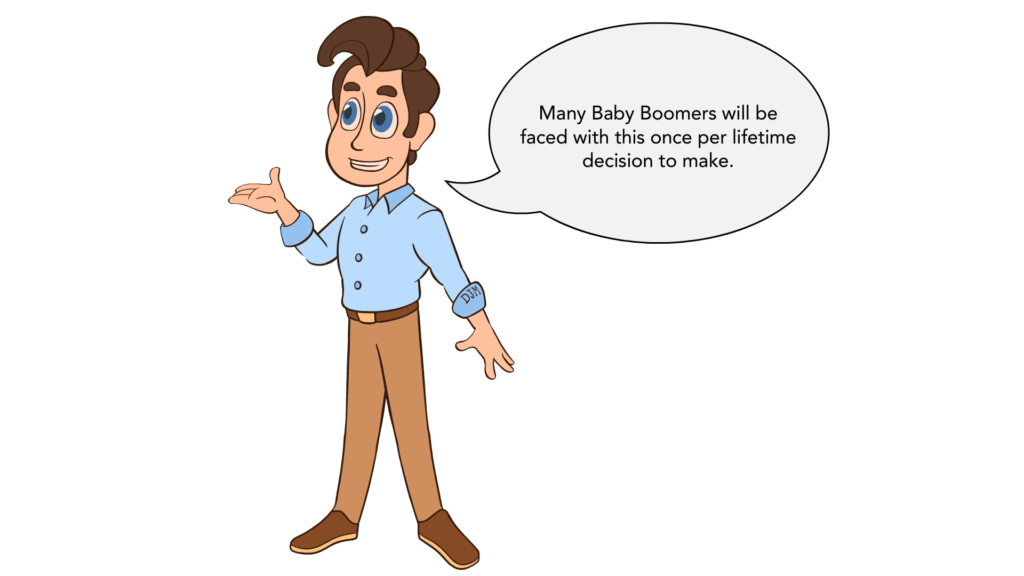 Lump Sum Pension Plans
As the name suggests, lump sum pension plans are distributed all at once, giving you access to a large sum of money. Lump sum pension plan benefits include the following:
Lump-sum payouts can remain nontaxable if rolled over to a pre-tax IRA
Beneficiaries can get paid in full upon your passing
Beneficiaries can change by your discretion during your lifetime
Any amount can be drawn from pre-tax IRA by your discretion
You can create your own cash flow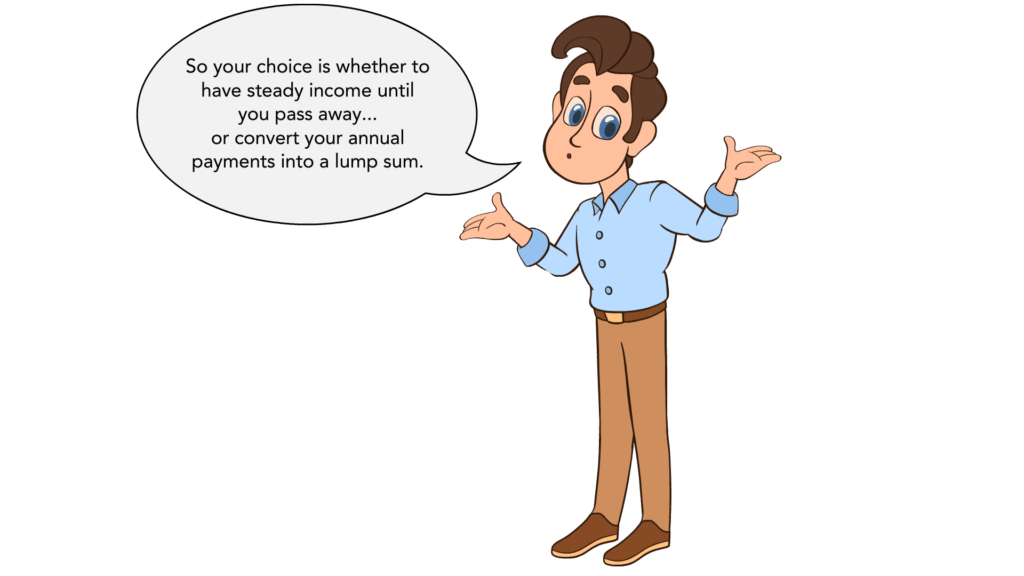 The Lump Sum Option
The lump sum option payout is calculated using three main factors:
Monthly pension amount
Your age
Actuarial factors based on mortality tables and interest rates
Lower interest rates generally equal a higher lump sum payout.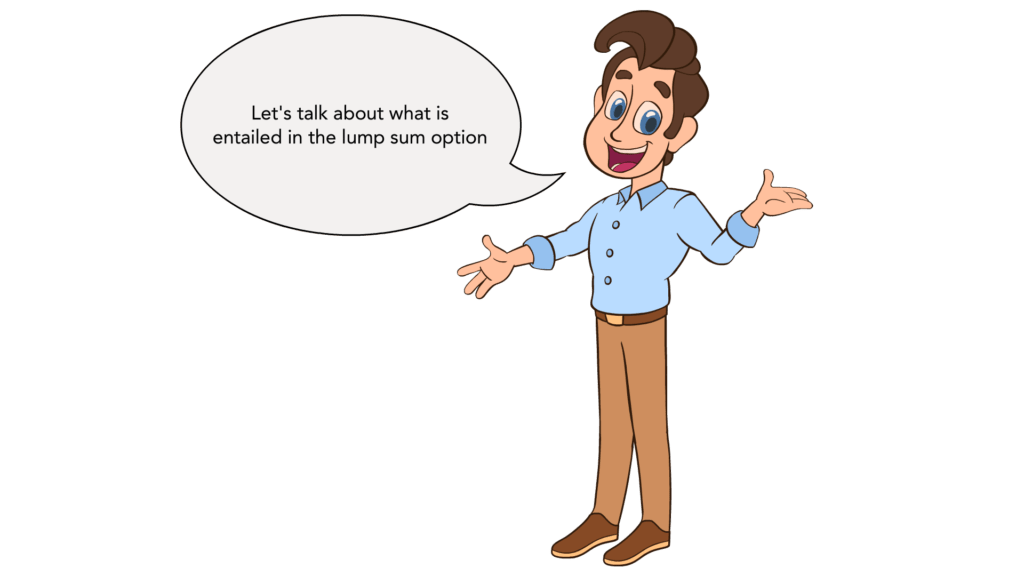 Monthly Pension Plans
This type of pension plan is delivered to retirees once a month for the rest of their life. Monthly pension plan benefits and options include the following:
Steady cash flow
Guaranteed as long as the company stays solvent
Spousal payments – second-to-die choices available
If a single life is chosen, you cannot change it at a later date
Retirement Planning
Ready to start planning for your retirement? If so, use our free tools to achieve financial health and wealth.